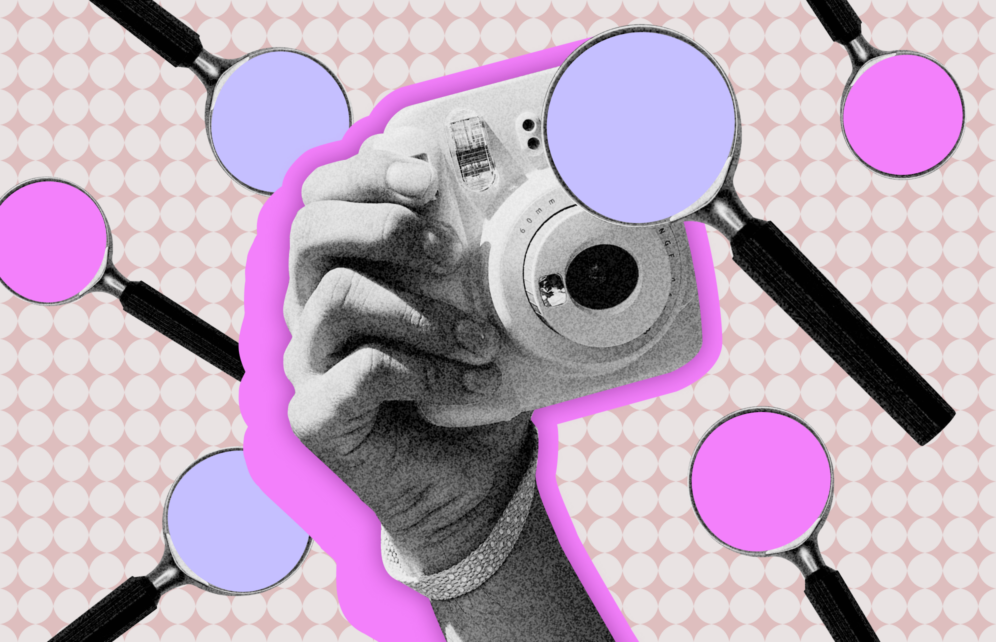 It is no secret that social media users are worried — to say the least — about how their favorite platforms handle their personal data. From a never-ending stream of targeted ads to saving and sharing their personal data and history, the business-as-usual tactics of platforms like Facebook, Instagram, TikTok, X (formerly known as Twitter), and others have been in the spotlight time and time again.
Social media companies have been responding to customer demands with new privacy features. Now, Instagram users are benefitting from a new tool that can help them increase privacy protections.
On October 17, Meta announced that it was "making it easier" for users to manage their information across Meta apps with the expansion of new features. Let's look into the features, what they can do, and whether they are the ultimate privacy solution.
The new Instagram privacy features
Facebook and Instagram users can now manage their information with features that have been moved to the Accounts Center. Plus, these features now have expanded functionalities.
There are 4 expanded new features in Instagram: Download Your Information, Access Your Information, Activity Off Meta Technologies, and Transfer Your Information. All these settings can now be found under the Accounts Center, which can be accessed via Instagram or Facebook.
Download Your Information and Access Your Information
By accessing the Accounts Center, users can access the Download Your Information and Access Your Information tools. They can be used to view and download account information from both Facebook and Instagram at the same time.
These features give users a simple way to access information or do something as simple as download a photo they uploaded to both platforms, without the hassle of accessing Instagram and Facebook individually.
To use Download Your Information and Access Your Information, go to Accounts Center via the Settings menu on Facebook, Instagram, or Messenger.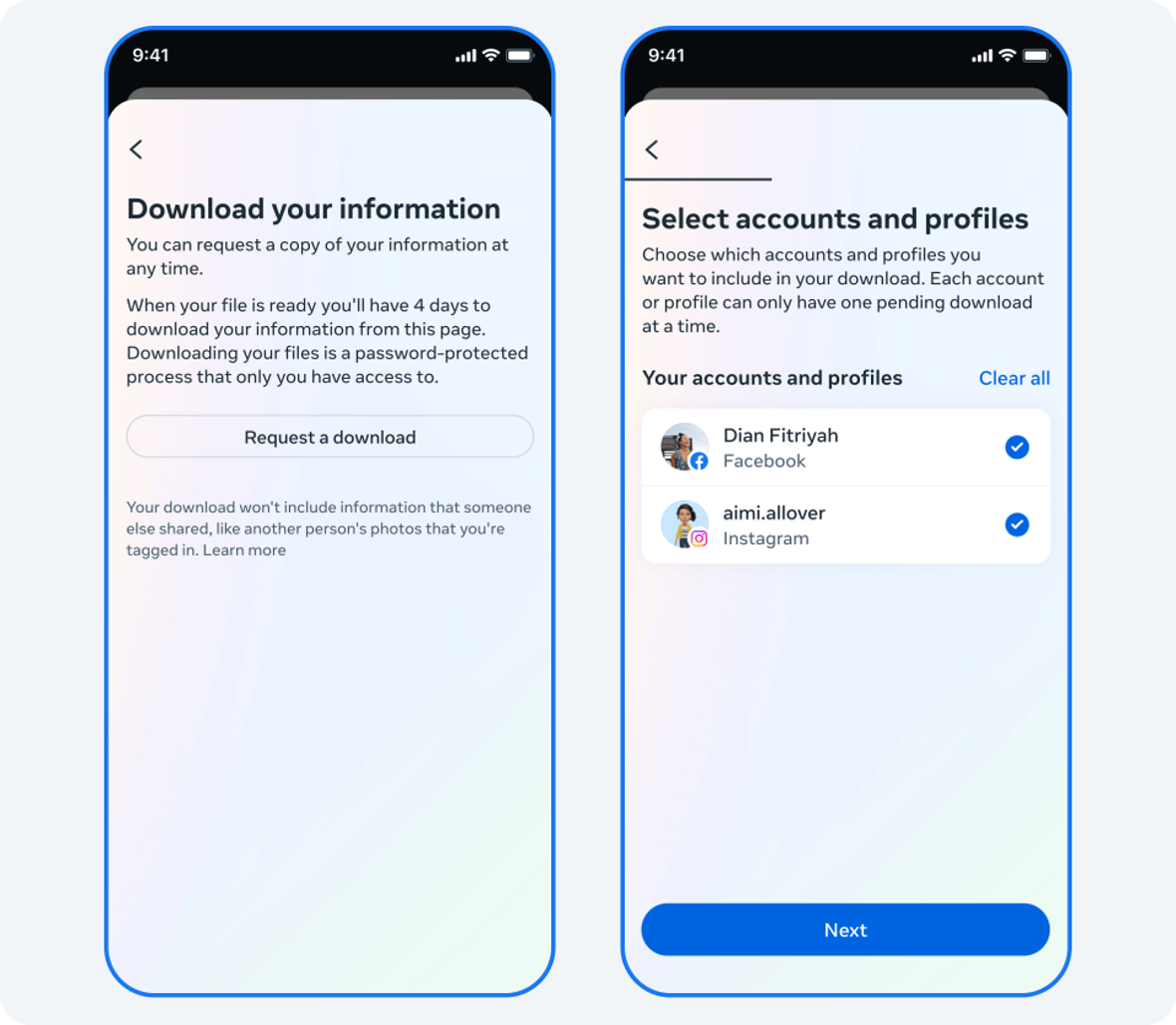 Activity Off Meta Technologies
The new Activity Off Meta Technologies is a feature that was previously only accessible for Facebook users. However, it is now available on Instagram as well. With this feature, users can manage how information that is sent to Meta by other businesses is used by Facebook and Instagram.
The way it works is pretty simple. For example, companies like Airbnb may send Meta information about your interactions with them. Meta, in turn, uses that data to distribute targeted ads or sponsored content on your Instagram feed.
Using the Activity Off Meta Technologies feature, anyone can rapidly view what businesses are sharing information with Meta and disconnect the ones they want, or opt out of all of them to further strengthen their privacy.
It is important to note that turning off this feature does not prevent Instagram or Facebook from tracking your own data, nor does it prevent other businesses from tracking your data. This feature only disables Meta from using data that other businesses provide to the company owned by Mark Zuckerberg.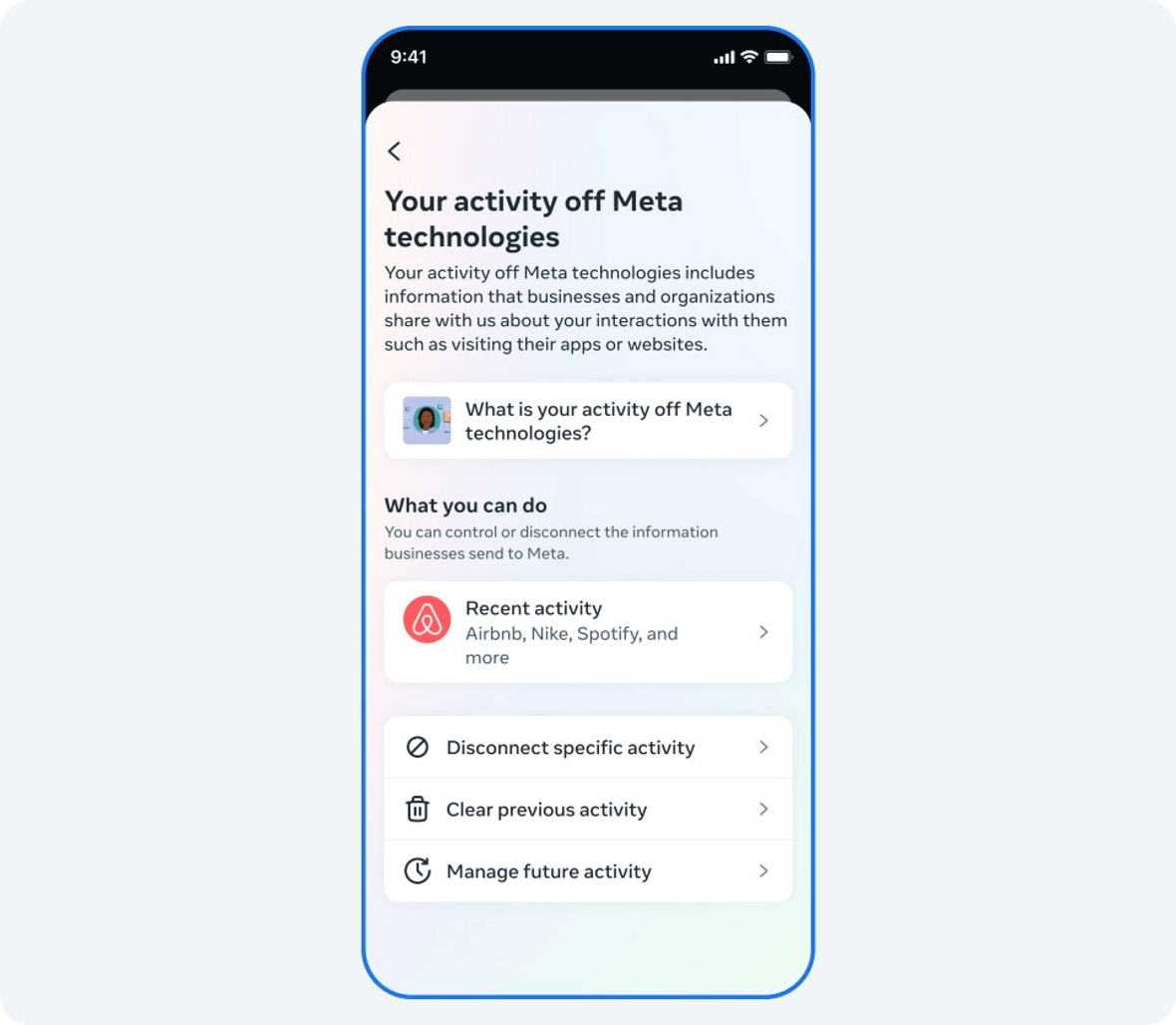 Transfer Your Information
Finally, with the expanded Transfer Your Information feature, users can migrate all of their Instagram photos and videos to other services. This gives users a more seamless option to migrate, save, or share their social media experiences.
Meta says that this feature is useful to, for example, share all your posts with a photo print shop and easily print out your memories. But it is also a useful tool for users that are looking to migrate to other social media platforms due to privacy concerns.
To access all this tool, users can go to Accounts Center via the Settings menu on Facebook, Instagram, or Messenger.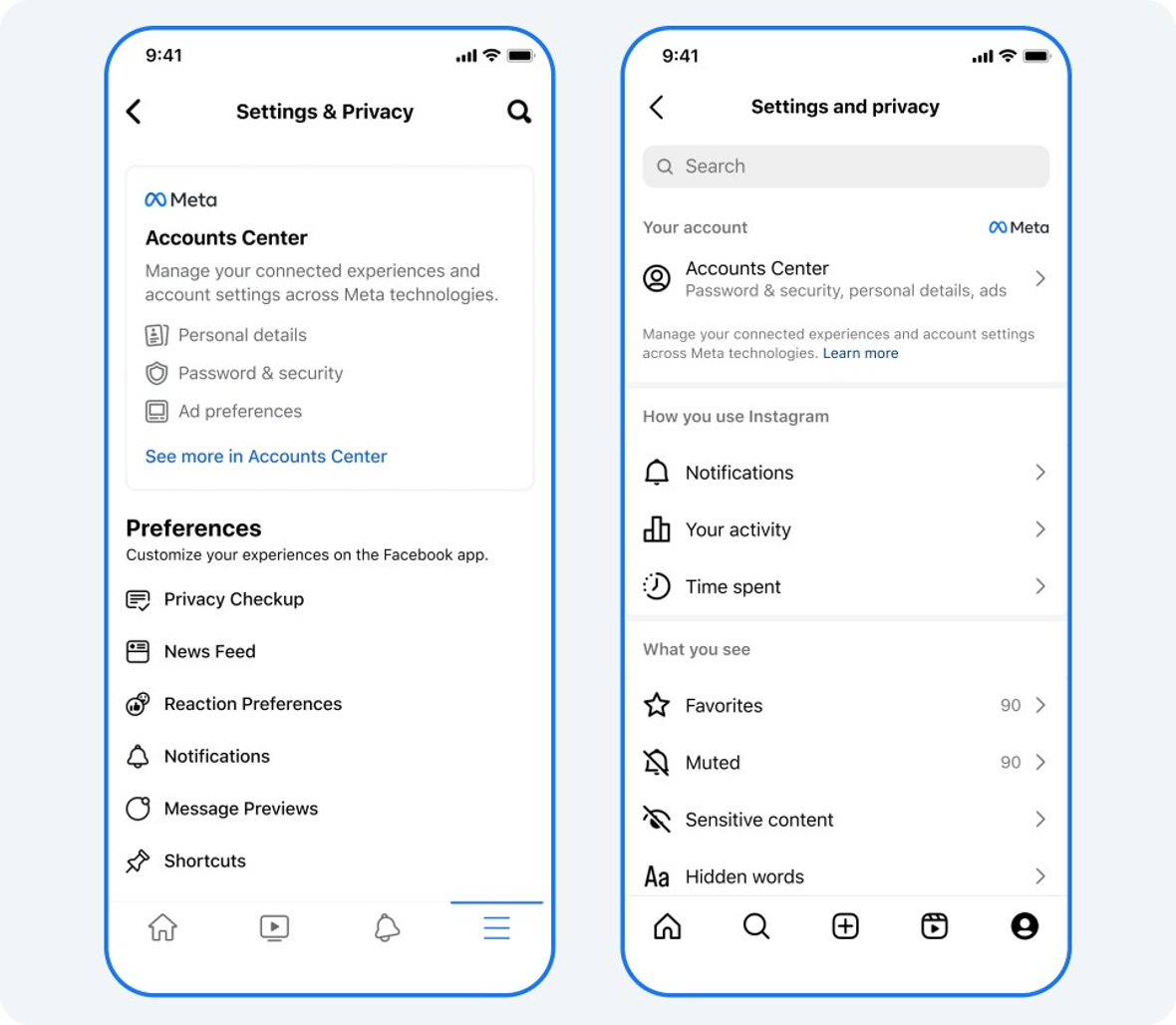 Why fully opting out of social media tracking is still out of reach
Of the four expanded features that are now part of the new Meta Account Center, only one really focuses on data privacy user concerns: Activity Off Meta Technologies. This feature helps users understand and visualize the companies that are sharing their data with Meta and gives them the option to opt out from Meta using that data.
While all these features are a nice addition, they still seem to fall short of what social media consumers demand.
A recent Pew Research Center report revealed that 77% of Americans have little or no trust in leaders of social media companies to publicly admit mistakes and take responsibility for data misuse. The study adds that 85% of Americans are concerned about ad companies using data about children's online activities to target them, as well as online games tracking children on the internet (84%).
The worst social media platforms for user privacy
Home Security Heroes recently assessed data privacy, security, user control, and user experience across all the top social media platforms. Their research found that Meta collects 86% of all user personal information.
Their study went on to conclude that Threads and Instagram are the "worst social media platforms" when it comes to protecting user privacy. Despite the shocking ranking, Home Security Heroes assures that privacy flaws are the norm across the social media industry, with 68% of apps tracking users' data for advertising and marketing.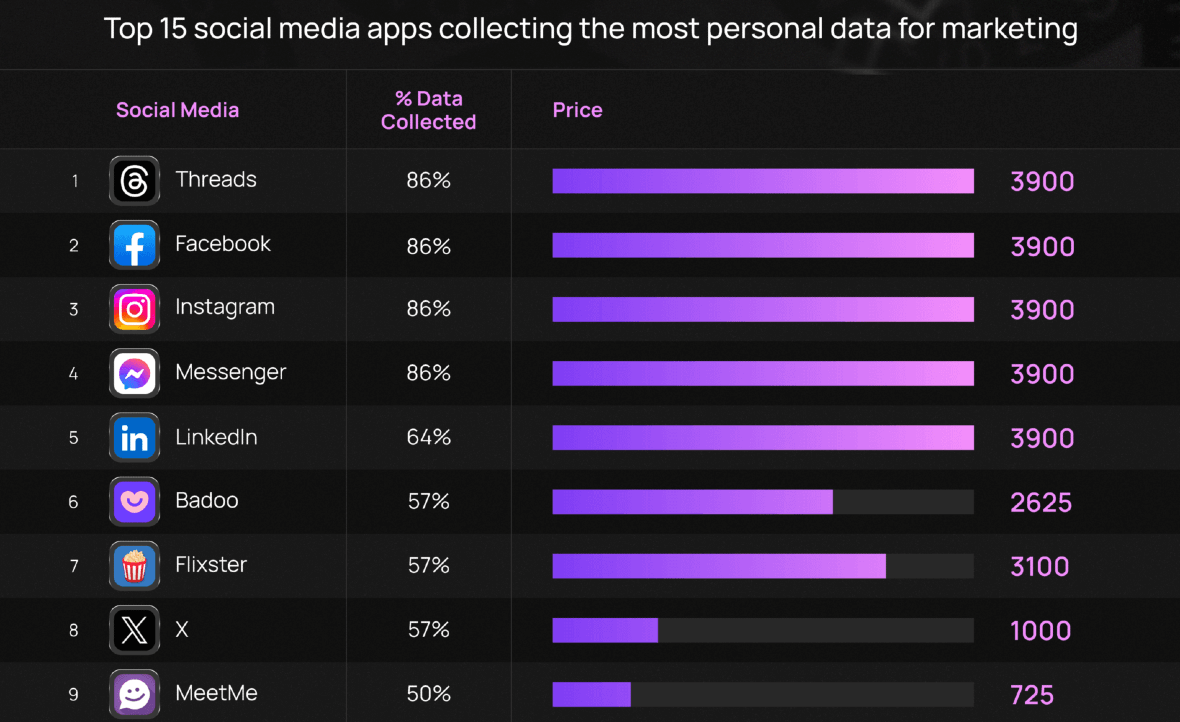 Privacy has been a top priority for social media users for many years now. Yet, despite this ongoing issue, social media privacy concerns persist. And while platforms like Instagram continue to release new features that strengthen data security, users do not have the option to fully opt out from social media data tracking.
The reality is that targeted advertising, sponsored content, and user data tracking are the backbone of social media. It's how these companies remain profitable and stay in business. Therefore, unless Instagram and other social media platforms reimagine their business models, fully opting out of social media data tracking will more than likely not be an option.
This is an independent publication, and it has not been authorized, sponsored, or otherwise approved by Meta. Instagram and Facebook are trademarks of Meta.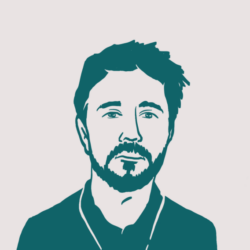 Ray Fernandez