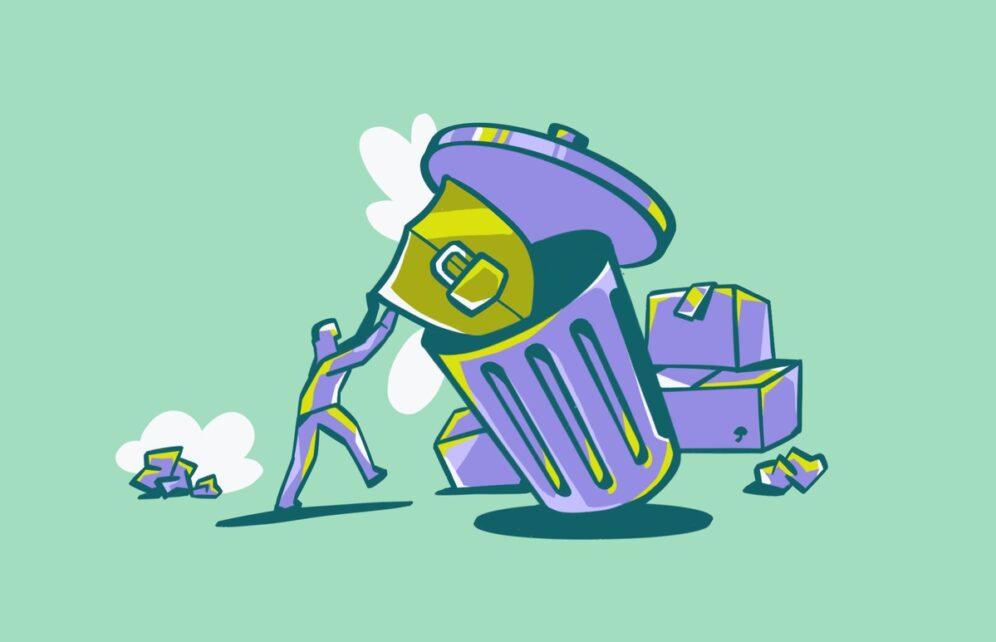 Online privacy is a major issue these days, and many apps, software, and extensions promise to keep your data safe. From VPN providers to private browsers and ad blockers, it's hard to keep up with such a wide variety of tools, let alone determine which one is best. But among all the "privacy-focused" software, one deserves special attention, and not in a good way: Search Encrypt.
What is Search Encrypt?
Search Encrypt is a browser hijacker and a potentially unwanted program (PUP). While the engine itself isn't coded as malware, it can open backdoors for other malicious software, direct you to unwanted sites, and feed you an unwanted stream of ad pop-ups. Additionally, this PUP will change your browser settings without your consent.
The developers of this browser hijacker have gone the extra mile to attempt to present the program as legitimate. The Search Encrypt browser hijacker is designed to look like an extension to make online browsing more private and secure, and this false impression has deceived many users. To make matters worse, it easily installs as an extension on Google Chrome, Mozilla Firefox, and Microsoft Edge.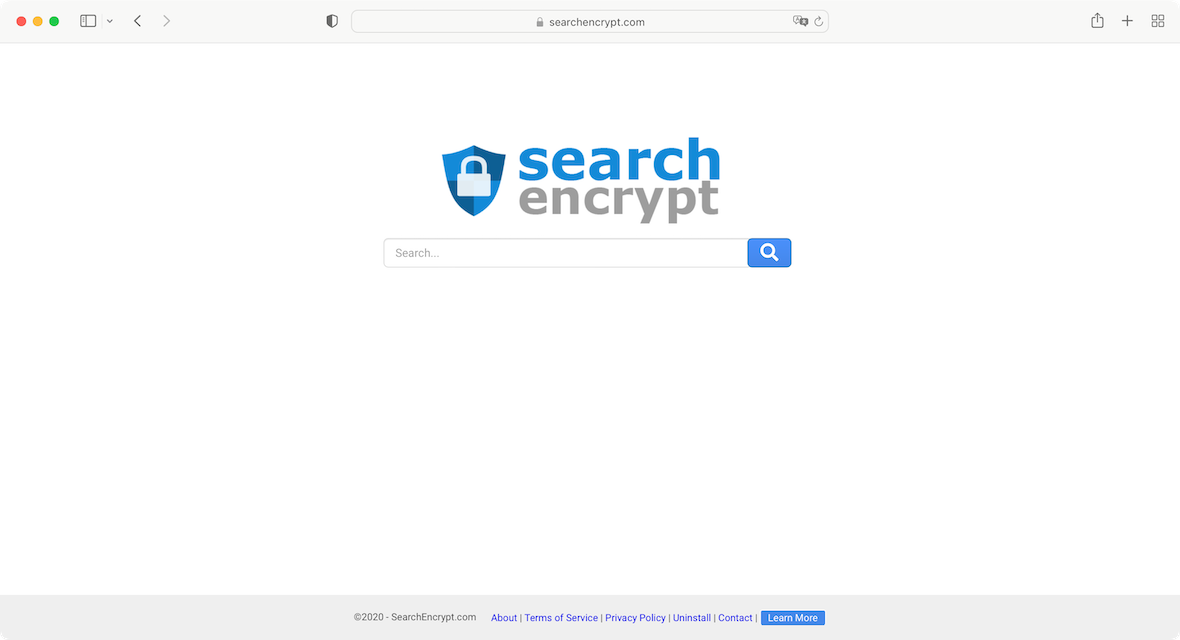 How Search Encrypt gets onto your Mac
Unwanted programs use various techniques to breach personal computers. But because Search Encrypt looks legitimate, it has proven more effective at spreading than most other browser hijackers.
Search Encrypt usually ends up on a computer when:
Users download it thinking it is an authentic privacy extension tool
It is concealed, bundled, and unpacked with other downloads
Users are tricked into downloading another piece of software but get Search Encrypt instead
What happens when you have the Search Encrypt extension installed?
If you are reading this, you probably already know that Search Encrypt is installed, whether you downloaded it without consent or with full knowledge. Or perhaps you only suspect that it may be on your computer. So how can you know for sure? The best way to verify it is to check what extensions are installed in your browser.
Several symptoms are clear browser hijacker signs:
Your computer or browser is running slow, freezes, or crashes.
You get annoying ads, constant pop-up ads, and banners.
When browsing the web, you are directed to sites you do not want to visit.
The home page of your search engine has changed without your consent.
Programs and apps you did not download have been installed on your computer.
What happens if you use the Search Encrypt search engine?
The first few times you run a search on Search Encrypt, it will probably work as a normal search engine. You type in your query, and the search engine lists the results. Other than getting some low-quality results, your first experience may appear identical to that of any other search engine. However, when you pick up the pace, things will start to get shady.
Search Encrypt says they make money by showing ads and are not responsible for third-party content. In reality, the program is fully committed to flooding you with pop-up ads and banners. Therefore, not only will you be constantly closing ads and banners when using this "search engine," but it will also track and collect your data. Soon, the search engine will begin to redirect you to unwanted sites, many of which can be dangerous.
Finally, your homepage and the default search engine will be set, without your consent, to searchencrypt.com. Even if you choose to restore your settings, it won't do any good, as the extension is coded to switch back automatically. Finally, your browser's performance will slow down. This nightmare will soon have you searching for ways to remove Search Encrypt from your computer.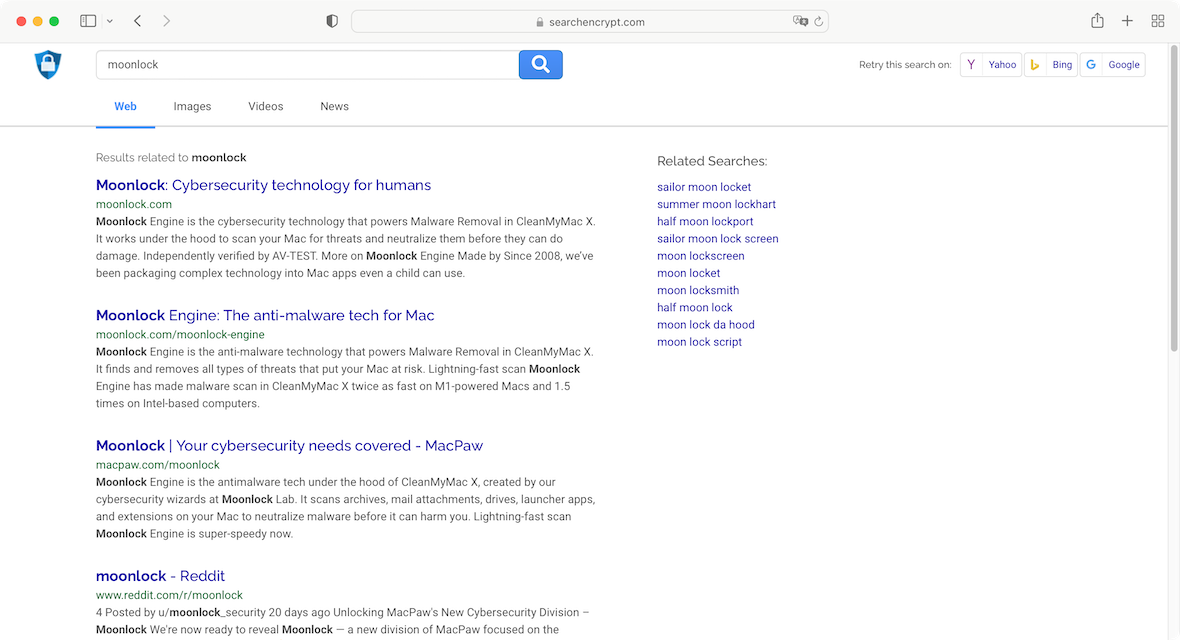 How to get rid of Search Encrypt on your Mac
Because this PUP is a browser extension, the steps for removing it from your Mac will depend on which browser you use. The process varies slightly for Safari, Chrome, and Mozilla Firefox, so let's get into it.
How to uninstall Search Encrypt in Safari
Safari — the default browser on Mac — is considered by experts to be one of the safest browsers on the market. However, it can still be infiltrated by sketchy extensions, especially if you install them yourself.
To delete Search Encrypt from Safari:
Open Safari and go to Menu, then Preferences.
Select Extensions from the Preferences menu.
Find Search Encrypt in the list of installed extensions and click on it, then choose Uninstall.
Close the Preferences menu.
To clear your Safari cache:
Launch Safari.
Open the Preferences menu and click Privacy.
Click Manage website data.
Select Remove all.
How to remove Search Encrypt from Google Chrome
There are several ways to remove extensions like Search Encrypt if you use Google Chrome. Here are three top methods, one to manually remove the extension, the second to flush the cache, and the third to restore Chrome to its original settings.
To uninstall the extension in Chrome:
Open Chrome.
Select More (three dots) on the top right, then More tools.
Click Extensions.
Find the Search Encrypt extension and click Remove.
To confirm, click Remove again.
To clear your browsing data and cache on Chrome:
Launch Chrome.
Click More (three dots) on the top right.
Select More tools, then Clear browsing data.
Choose a time range (suggested All Time).
Select the type of information you want to remove (website, cookies, etc.).
Click Clear data.
Finally, to restore Chrome to its original settings:
Launch Chrome.
Click on More (three dots menu) on the top right, then select Settings.
Choose Reset settings and then Restore settings to their original defaults.
Click Reset settings to confirm the operation.
Google Chrome will restore your homepage, search engine, and new tabs to their default settings.
How to delete Search Encrypt from Mozilla Firefox
If you are using Firefox, you can remove the extension, clear the cache, and restore the browser to default settings.
To remove the unwanted program from Firefox:
Click Menu (three horizontal lines) at the right of the address bar.
Navigate to Add-ons > Themes.
Select Extensions from the menu.
Locate Search Encrypt in the Manage Your Extensions section.
Find the Search Encrypt extension, click on Menu (three dots), and choose Remove.
To restart Mozilla Firefox in default settings:
Open Firefox and navigate to Help > Troubleshooting Information.
Click the Refresh Firefox button.
Confirm the operation and restart Firefox.
To clear the cache in Firefox:
Click Menu (three horizontal lines) at the right of the address bar.
Navigate to Settings > Privacy & Security.
Check the boxes for Cookies and Site Data and Cached Web Content.
Click Clear Data.
How to completely get rid of Search Encrypt using CleanMyMac X
The big problem with browser hijackers and other unwanted programs that install as an extension is that they create files in different locations that are often hidden. These files can trigger a new auto-install, make changes to your settings, and even track your activity or direct you to malicious content.
Manually getting rid of the entire digital footprint that the unwanted program may have on your Mac can be highly complex. By using CleanMyMac X, you can remove all traces of Search Encrypt with just a few clicks.
To remove the Search Encrypt extension with CleanMyMac X:
Download CleanMyMac X, install it, and launch it.
Click Extensions in the sidebar, and then View All X Extensions.
Find your browser in the left-side panel.
Check the checkbox next to the unwanted extension.
Click Remove.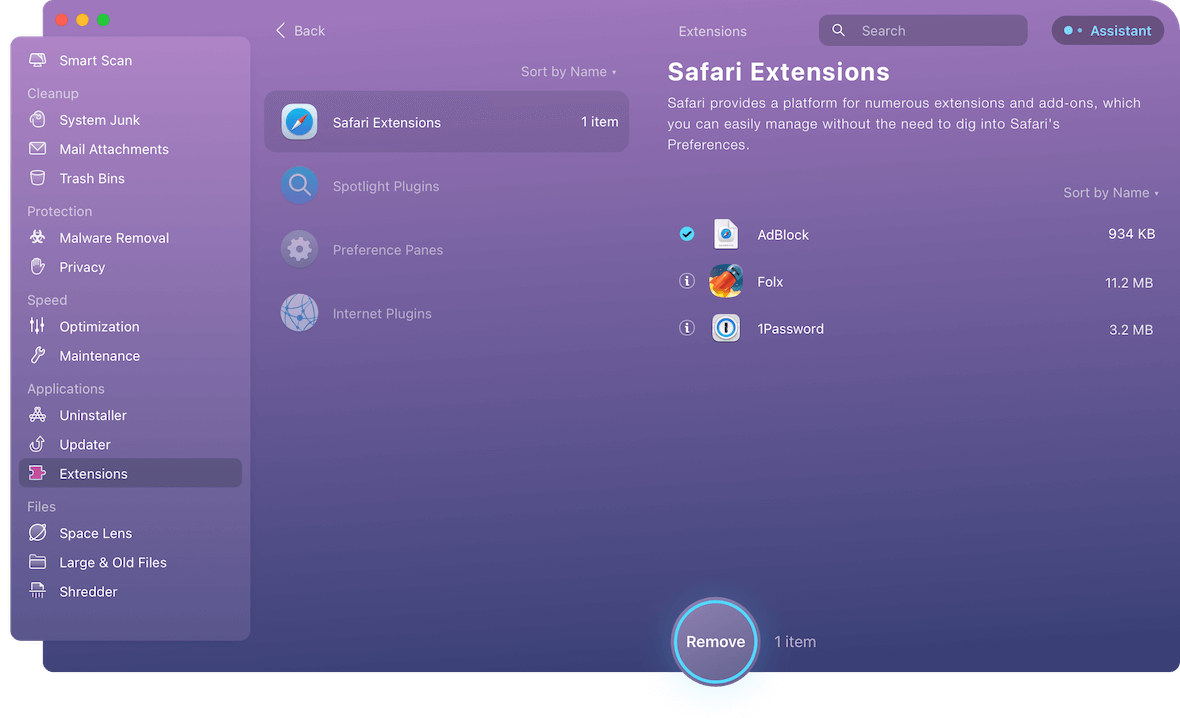 Search Encrypt is more than just an annoying glitch. It can lead to potentially serious events that put your data and privacy at risk. Take precautions when installing extensions or unknown programs. Always do your research and verify the legitimacy of a browser extension or app. Prevention is your best ally when it comes to online security. But if you have been tricked or breached, make sure you have the right information and the right tools to protect your Mac.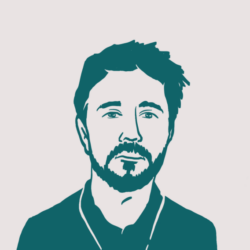 Ray Fernandez