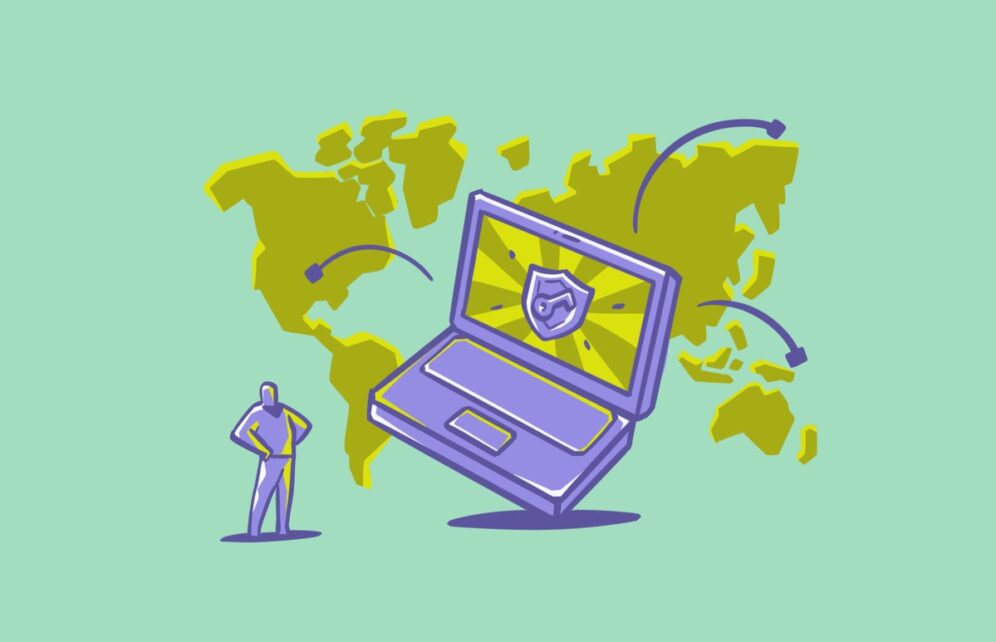 Although Macs are built for privacy and security, you can always beef up your protection with a virtual private network (VPN). A VPN helps keep you safer by masking your IP address and hiding your browsing activity by routing it through remote servers.
However, not all VPN products are the same. Moonlock has created this guide to help you make an informed decision about the best VPN product for your Mac.
The 10 best VPNs for Mac according to Moonlock
A VPN is an excellent cybersecurity tool to help you prevent man-in-the-middle (MITM) attacks and keep your data safe. That said, every VPN service has different features, strengths, and weaknesses. Some of the things you should consider when choosing are:
Speed/performance
Privacy
Usability
Cost
Unblocking
Ease of use
No logging
Kill switch
API load balancing
DNS leak protection
Encryption
Multi-device support
Customer support
The most essential features are speed, reliability, customer support when you need help, and top-notch encryption, with regular audits showing no data leaks. Each brand offers multiple plans and promotions, some of which come bundled with other software.
Before selecting the VPN that is right for you, check out the list below of our top 10 recommended VPN solutions with a comparison of features, costs, and download links.
1. ClearVPN: Our very own macOS VPN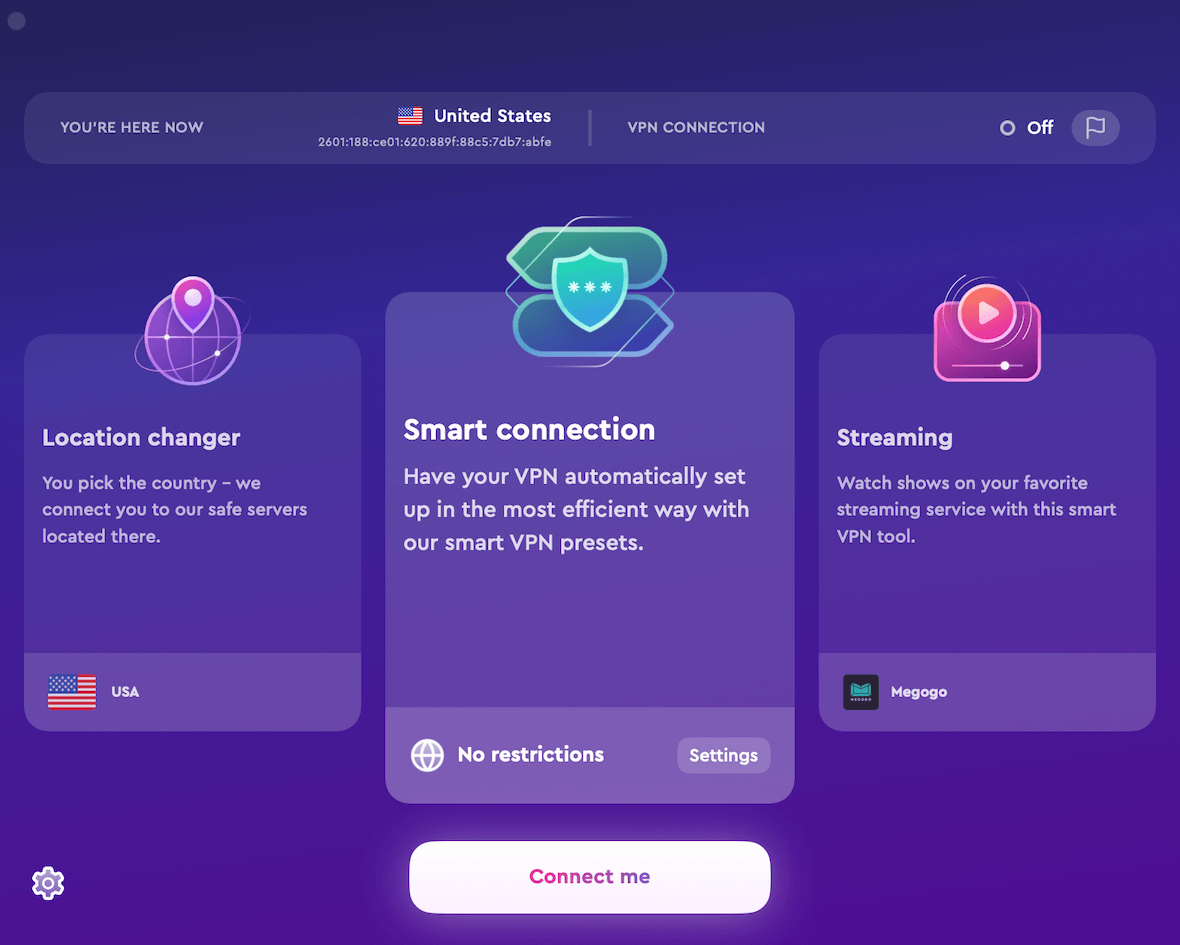 ClearVPN is a MacPaw app that keeps all your online activities hassle-free and safe. This service has reinvented what a VPN is by enveloping its VPN within a beautifully designed, easy-to-use app for everyone. It works on all devices and includes the following features:
Smart connections
No restrictions
Fastest server
Top protection matching the strongest privacy protection laws
Stable and fast servers in 40+ countries
Streaming/unblocking
Strict no-logs policy
Top-tier encryption
More than 500,000 users worldwide
2. ExpressVPN: One of the largest macOS VPNs
Founded in 2009, ExpressVPN is one of the largest VPN providers and has gained high marks from reviewers all over the internet. Some of the key VPN features include:
High speed (standard drop in speed is only about 18%)
Unblocks Netflix and other streaming services
One-click connect
Option to choose between Smart Location or Recent Location
3000 servers in 160 locations in 94 countries
Excellent security with no leaks detected by third-party audits
Five simultaneous connections cost roughly $100 per year. The company does offer other discounted plans if you sign up for 2 years or more.
3. Avast VPN: A top macOS VPN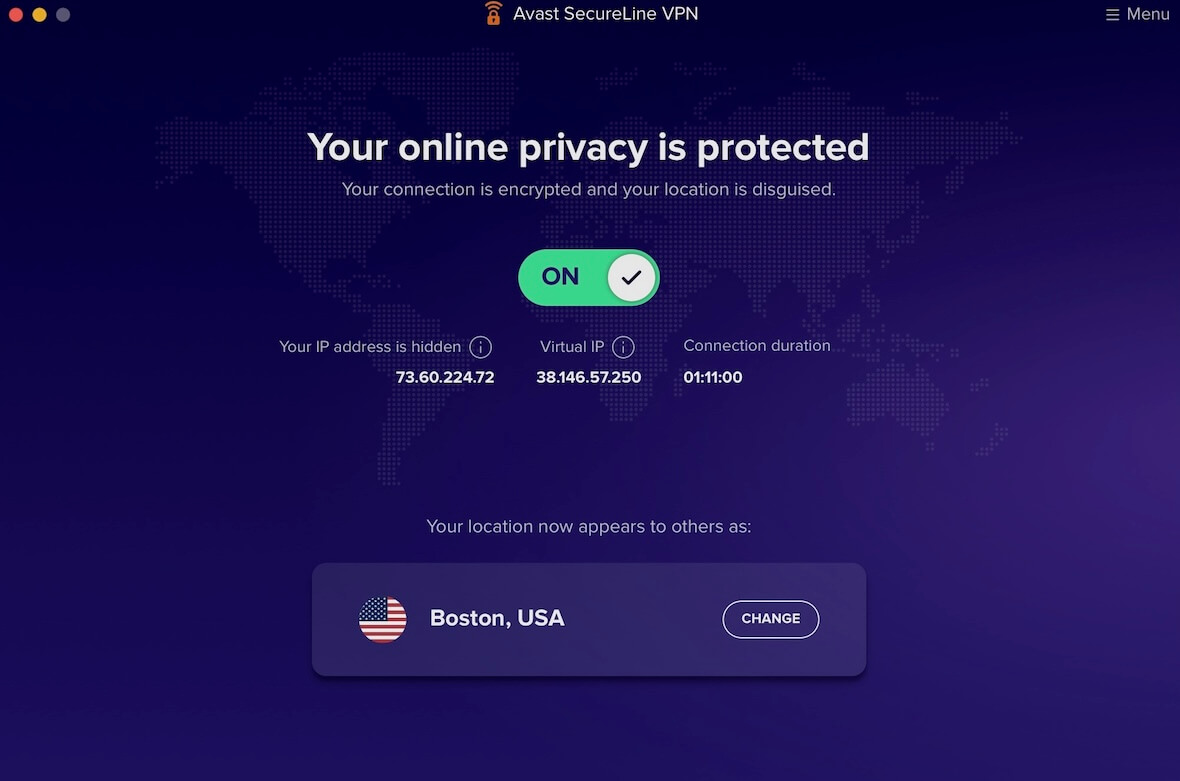 Avast antivirus has an add-on feature, SecureLine VPN, to keep all your Mac activities private and safe. This VPN ranks well for speed. Plus, you can use it simultaneously on 10 devices. It works on all platforms, and some other features include:
Unblocking
IP masking
No logging
DNS leak protection
The service costs $4.39/month.
4. Surfshark: A great VPN for Safari
Surfshark VPN is an inexpensive VPN with dozens of great features like stability, speed, unlimited connections, and no ads. Users enjoy the friendly interface, built-in kill switch, and DNS leak protection. Surfshark even has a camouflage mode feature that allows you to use a VPN silently without anyone knowing. The built-in malware protection will help you stay safe wherever you browse. You get 2 months free for signing up, and then it's $2.49/month after that.
5. ProtonVPN: Free VPN for macOS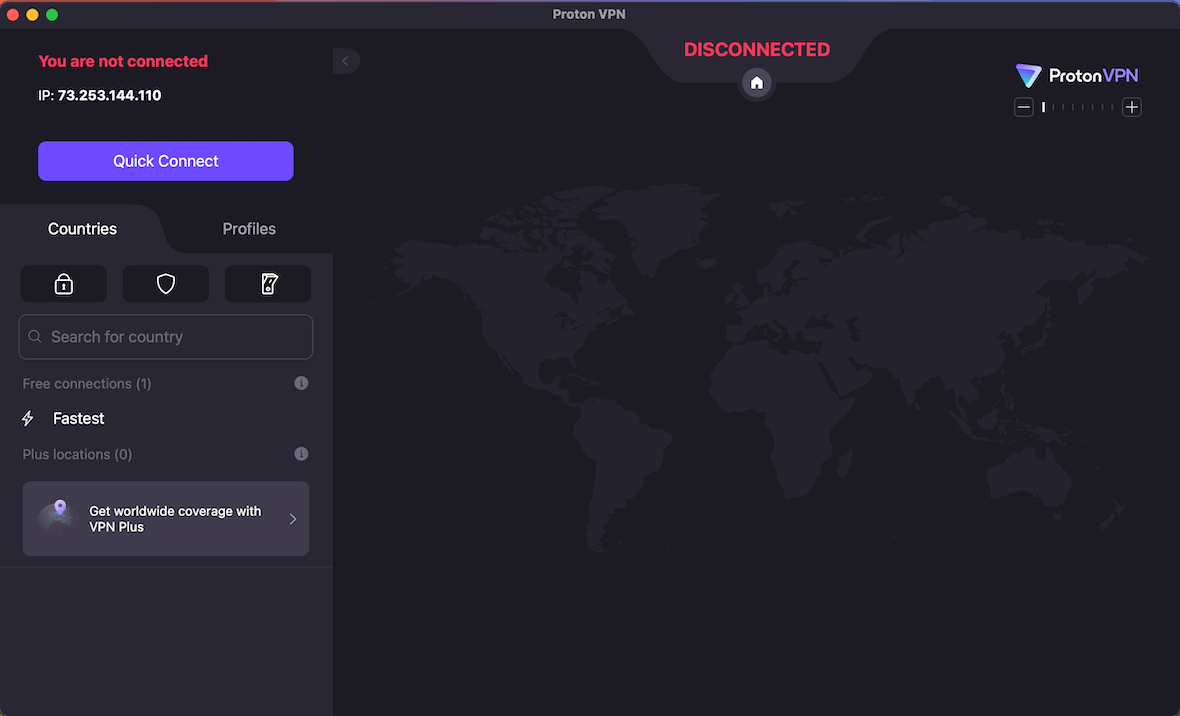 ProtonVPN also provides excellent security and top speeds. This one is a Swiss-based VPN company and offers the following features:
Encrypted VPN tunnel
No logs ever
Easy to use
Multi-platform support
Streaming/unblocking
VPN accelerator
Up to 10 devices at one time
Adblocker
ProtonVPN offers a completely free version funded by premium subscribers. The paid plan costs $4.99/month for a 2-year subscription.
6. NordVPN: A VPN for the Safari browser
One of the more well-known VPN brands is NordVPN. With Nord, you get 6 simultaneous connections and can directly connect to the Tor browser to visit the dark web. They have over 5,000 servers to choose from.
NordVPN is very fast and includes a kill switch. This VPN has experienced no leaks so far. With a deal, you can pick up NordVPN for $79 for the first 2 years and then $100/year after that.
7. TorGuard: The anonymous VPN
TorGuard is an anonymous VPN that encrypts all your internet activities to keep you and your private information safe. Pricing starts at $9.99/month for features like unlimited bandwidth, port forwarding, 8 simultaneous connections, encrypted DNS, no logs or leaks, and fast 24/7 support.
8. UltraVPN: Military-grade encryption
UltraVPN offers military-grade encryption that goes the extra mile to keep you safe with a 30-day money-back guarantee. Some of its most prominent features include:
Military-grade encryption
Ultra-fast servers (125+ locations)
Unlimited data
Connect up to 10 devices at once
Unblocking/stream from anywhere
Password manager
Dark web scan
UltraVPN costs $11.99/month.
9. Private Internet Access: Protecting your Mac
Private Internet Access is another high-speed VPN with advanced security features, like a massive network of servers in 91 countries with 24/7 live chat support. It's free for the first 30 days, has no logging or data leaks, and offers Chrome and Firefox extensions.
The Private Internet Access app is highly customizable through its settings portal. The VPN has servers in 91 countries and costs $3.33/month if you sign up for one year.
Download Private Internet Access
10. TunnelBear: Take back your online privacy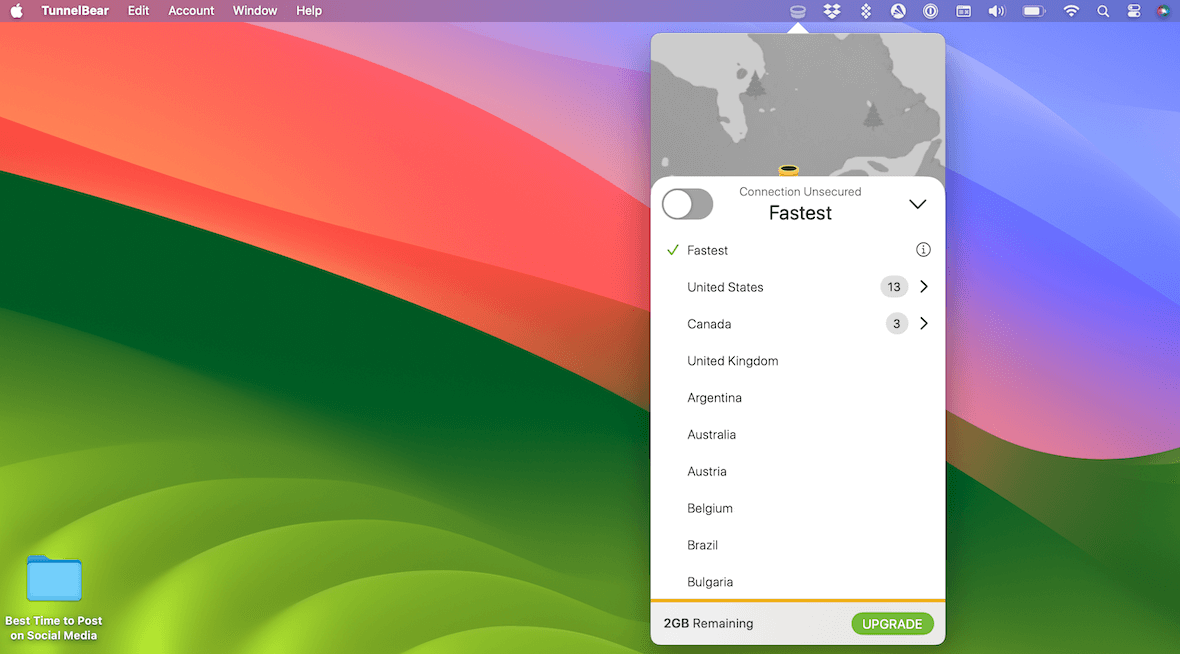 TunnelBear provides users with an easy-to-use app that works on any platform to keep all their online activities and personal data safe. Connect once, and never worry about it again. Some of TunnelBear's best features include:
Support for 47 countries
Top speed
Safe (regular independent security audits)
Strong encryption
No logging
IP masking
Access global content
Pricing for TunnelBear starts at $3.33/month, and they offer a free plan with limited features.
Overall, you can't be too careful as a consumer, even a Mac user. Cybersecurity should be your number one concern. Add a VPN to your toolbox for extra security and ultimate privacy.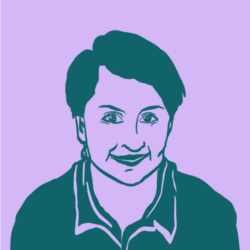 Dawna Roberts