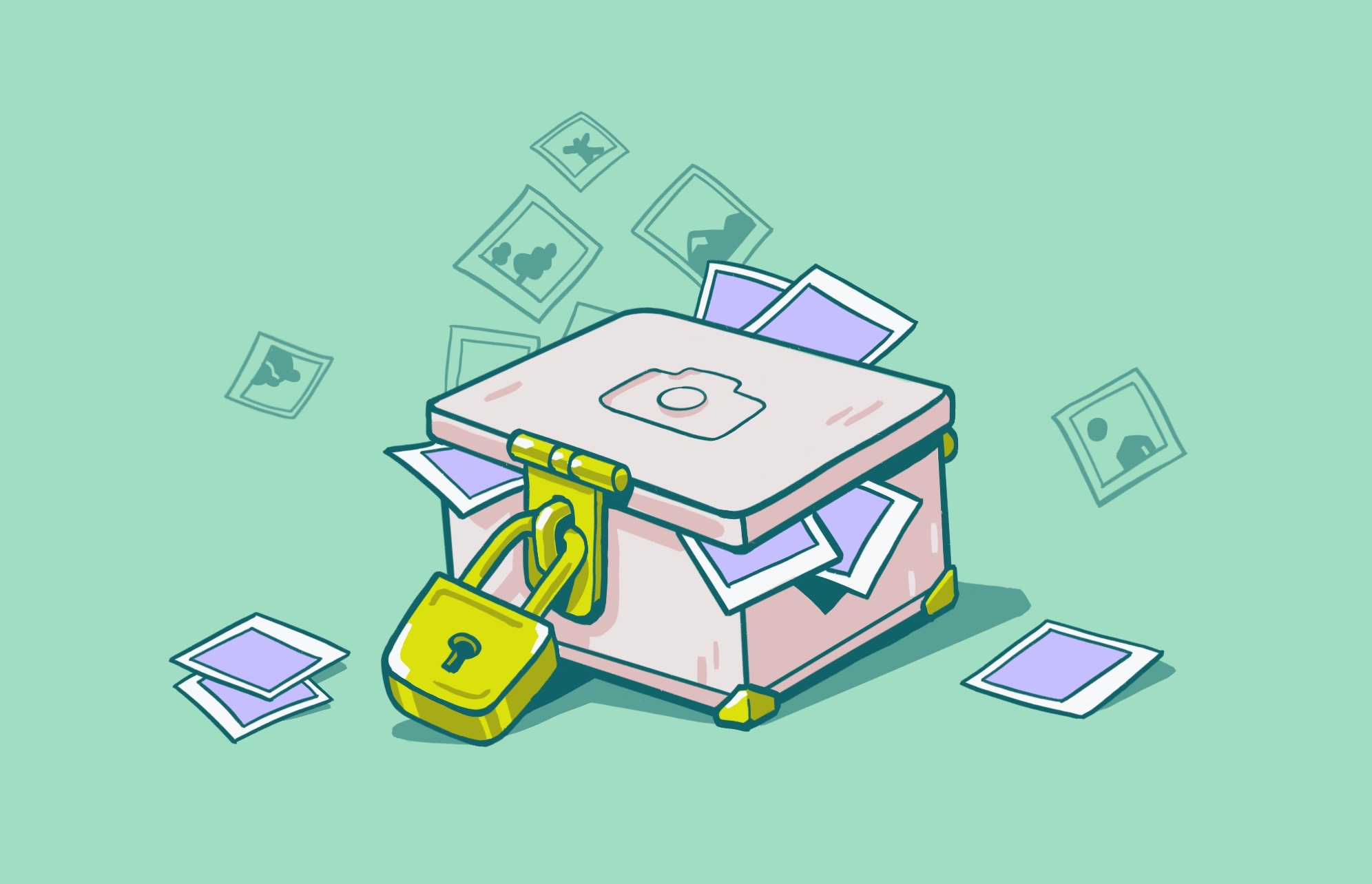 The photos we store on our phones are like windows into our personal lives. Fortunately, there are ways to protect your photos from prying eyes — and many reasons why you might want to. These reasons include protecting your privacy, preventing certain individuals from seeing sensitive shots in the event that you leave your phone unlocked, or simply reorganizing your gallery. In this guide, we'll examine how to hide your photos and videos on your iPhone.
How to hide iPhone photos in the Photos app
Hiding photos using the native Photos app on your iPhone is very simple. This feature provides complete control over which photos and videos are visible and which are hidden. Plus, you can later unhide or recover any photos you have hidden or deleted.
One quick note before you hide any photos: Hidden photos will be stored in a Hidden folder, a sort of secret photo album which will be locked. To unhide, view, or delete them in the future, you'll need to unlock this album with your chosen authentication method.
To hide your photos or videos on your iPhone:
Open Photos.
Select the photo or video you want to hide.
Tap the More button (…) at the top-right, then tap Hide.
Confirm that you want to hide the photo or video.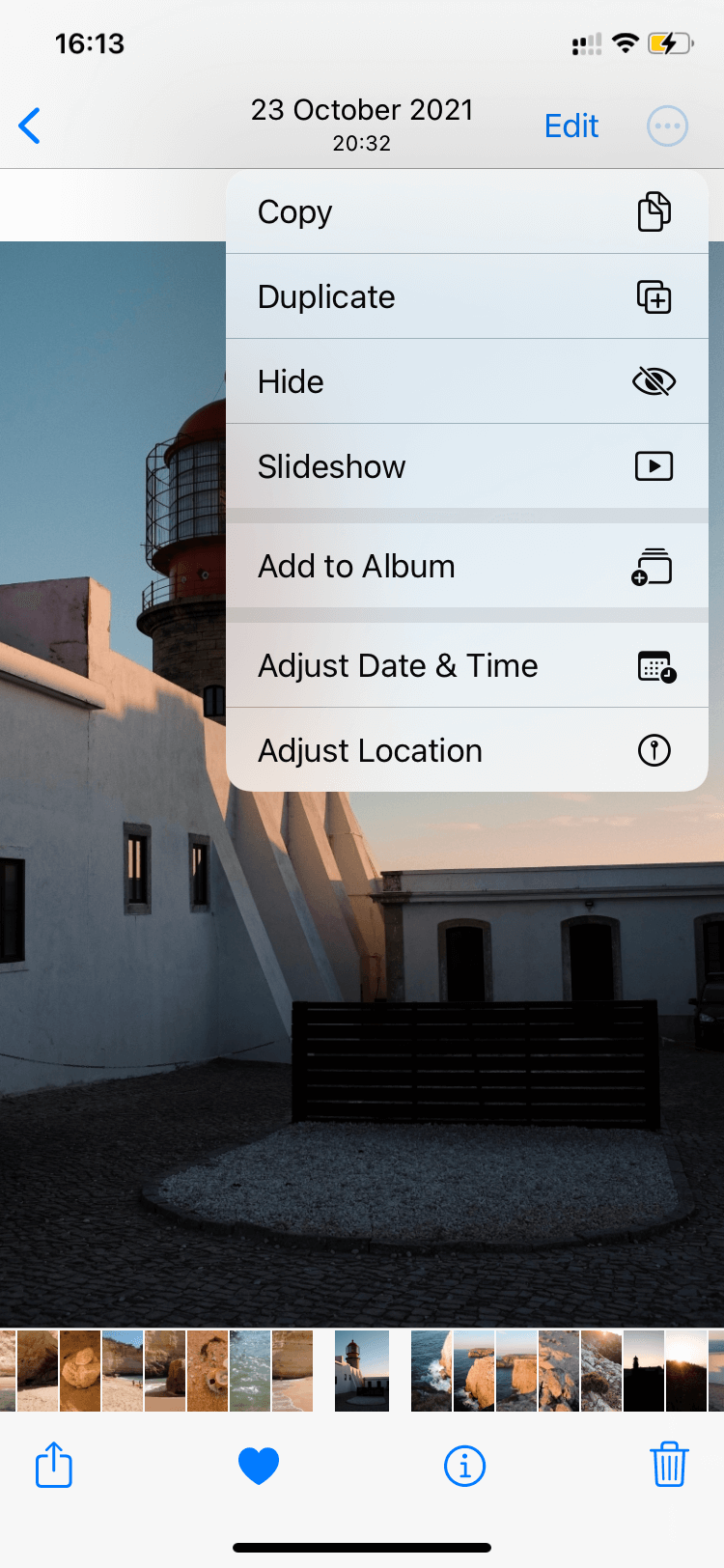 You can select several photos and videos and hide them in batches, or you can hide each one individually.
It's common for users who hide photos to struggle to find them later. But don't worry! Your hidden photos and videos aren't permanently lost and are easy to find.
As mentioned above, when you hide iPhone photos or videos, they move to the Hidden album. Photos in the Hidden album do not appear in your Library, your Photos widget, your Home Screen, or any other album. In iOS 16, the Hidden album is locked by default, while in iOS 14 and later, you can even hide the album itself. Additionally, if you are using iCloud Photos, the photos you hide on one device will be synchronized and hidden on your other devices.
To find the hidden images on your iPhone:
Open the Photos app.
Tap the Albums tab.
Scroll down and look for the Hidden album under Utilities.
Tap Hidden Album to unlock it with your Face ID or Touch ID. Now you should see all your hidden photos or videos.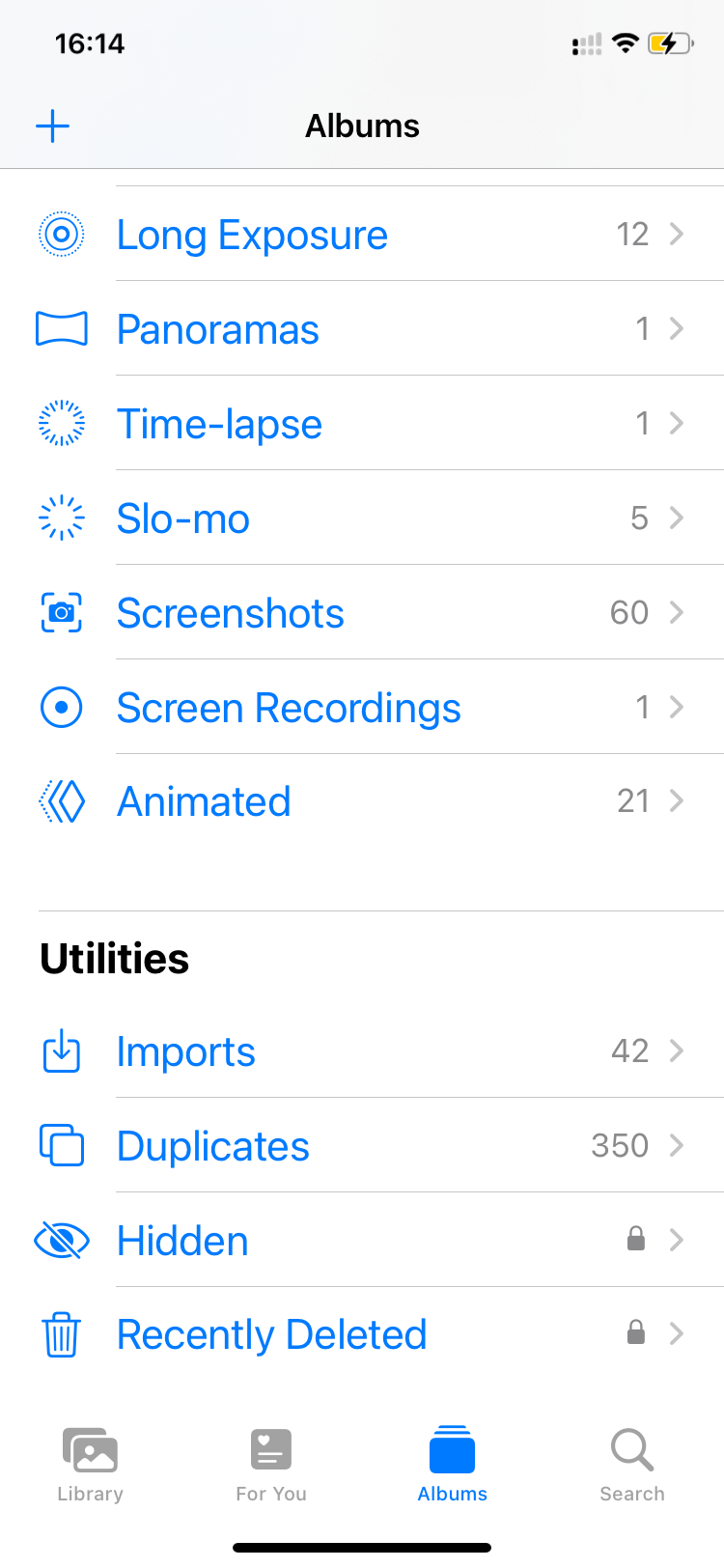 To further increase security and privacy, you can choose to hide the Hidden album on your iPhone so it doesn't show up at all. By default, the Hidden album will show under Utilities as a blocked album, so you must follow a few steps to hide it.
To turn off the Hidden album:
Go to Settings and tap Photos.
Scroll down and turn off Hidden Album.
Turning off, or hiding, the Hidden album means it will not be visible through the Photos app. To turn on the Hidden album, follow the same steps and switch the toggle for the Hidden album to the on position.
How to unhide your photos in the Photos app
Unhiding photos and videos will take a few steps. Whether you hide photos by accident or later decide you want to make them visible, you will need to find the Hidden album, unlock it with your verification code, Face ID, or Touch ID, and then find the photo or video to unhide it.
To unhide your images:
Open Photos.
In the menu bar, choose View > Show Hidden Photo Album.
In the sidebar, select Hidden.
Use Touch ID or your iPhone passcode to unlock your Hidden album.
Select the photo or video that you want to unhide.
Tap and hold the photo, then choose Unhide Photo.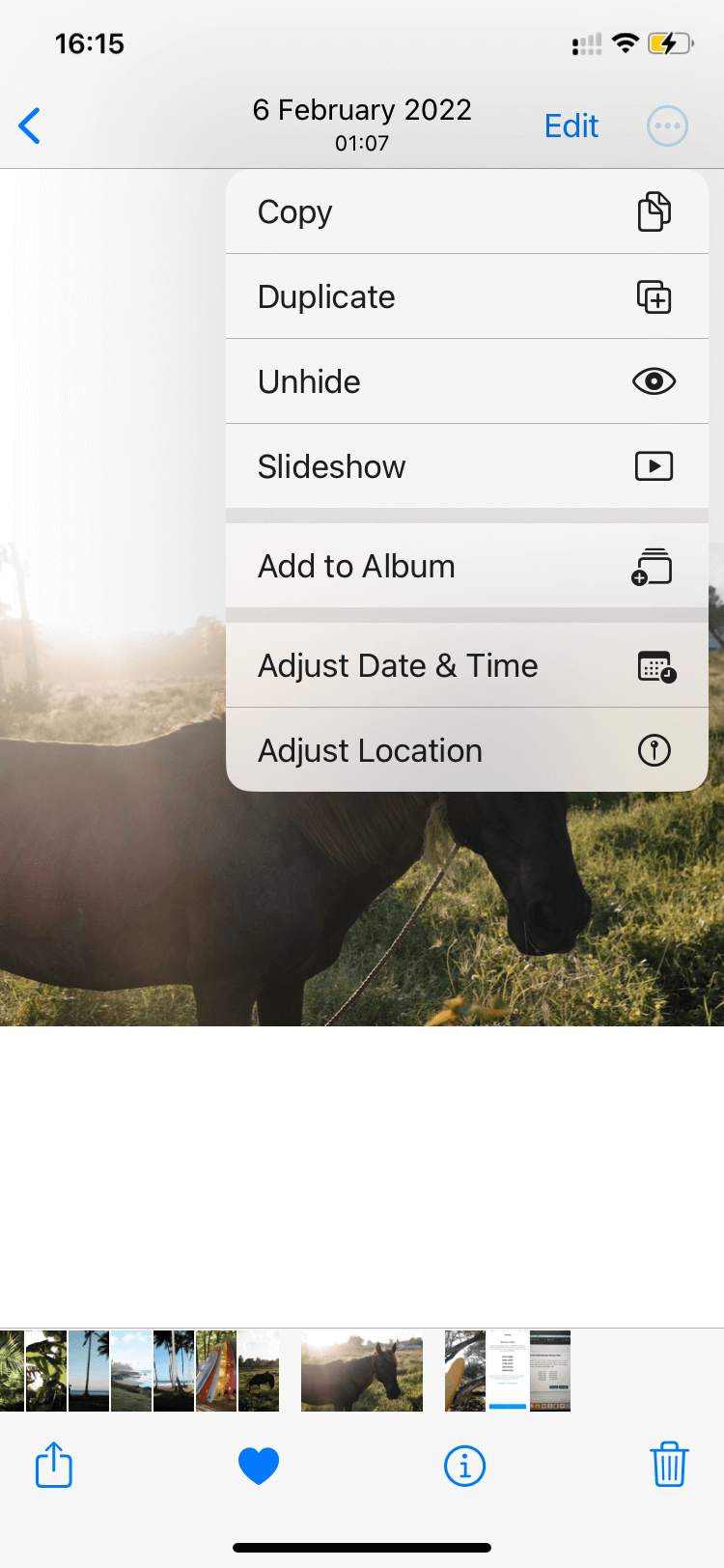 How to hide the Photos app on iPhone
Can you lock the Photos app on iPhone so that it won't show up on your phone? Yes. To hide your Photos app, simply follow the process of removing an app from your Home screen and Search. This will remove the app from everywhere but your App Library.
To hide the Photos app from your iPhone Home screen:
On your Home screen, tap and hold the app until a menu appears.
Tap Remove App.
Select Remove from Home Screen.
To hide it from iPhone Search:
Go to Settings.
Tap on Siri & Search.
Scroll and find the Photos app.
Tap the app and turn off all options, including Show Suggestions from Apps, Suggest App from Home Screen, Show App in Search, Content in Search, and Suggest App from Home Screen.
Deleting the app from the Home Screen and hiding it from Search doesn't disable the app. The app can still be discovered through the App Library. You can also choose to exclude individual apps from the allowed lists in Screen Time. While this doesn't hide an app, it does disable it from operating so it won't be recommended.
How to lock photos on iPhone using Notes
There is another way to lock photos on iPhone and password-protect them. And while this feature was not explicitly designed to hide photos, it is a nice hack.
Many users don't realize that the Notes app allows you to insert pictures. Using this method, you can save a note under an easy-to-remember name, place photos within it, and password-protect them with your iPhone password.
To lock your photos using the Notes app:
Open the Photos app and select the photos you want to lock.
Tap the Share icon at the lower left of the screen, and scroll to the right to select the Note icon.
Choose a name for your new note and tap Save in the upper-right corner. This will export your photos to Notes.
Open the Notes app and search for the new note you just created. You should see the photos on the new note.
Tap the More (…) icon in the top-right corner and select Lock.
Enter your password or use Face ID or Touch ID to lock the note.
Tap Done to complete the process.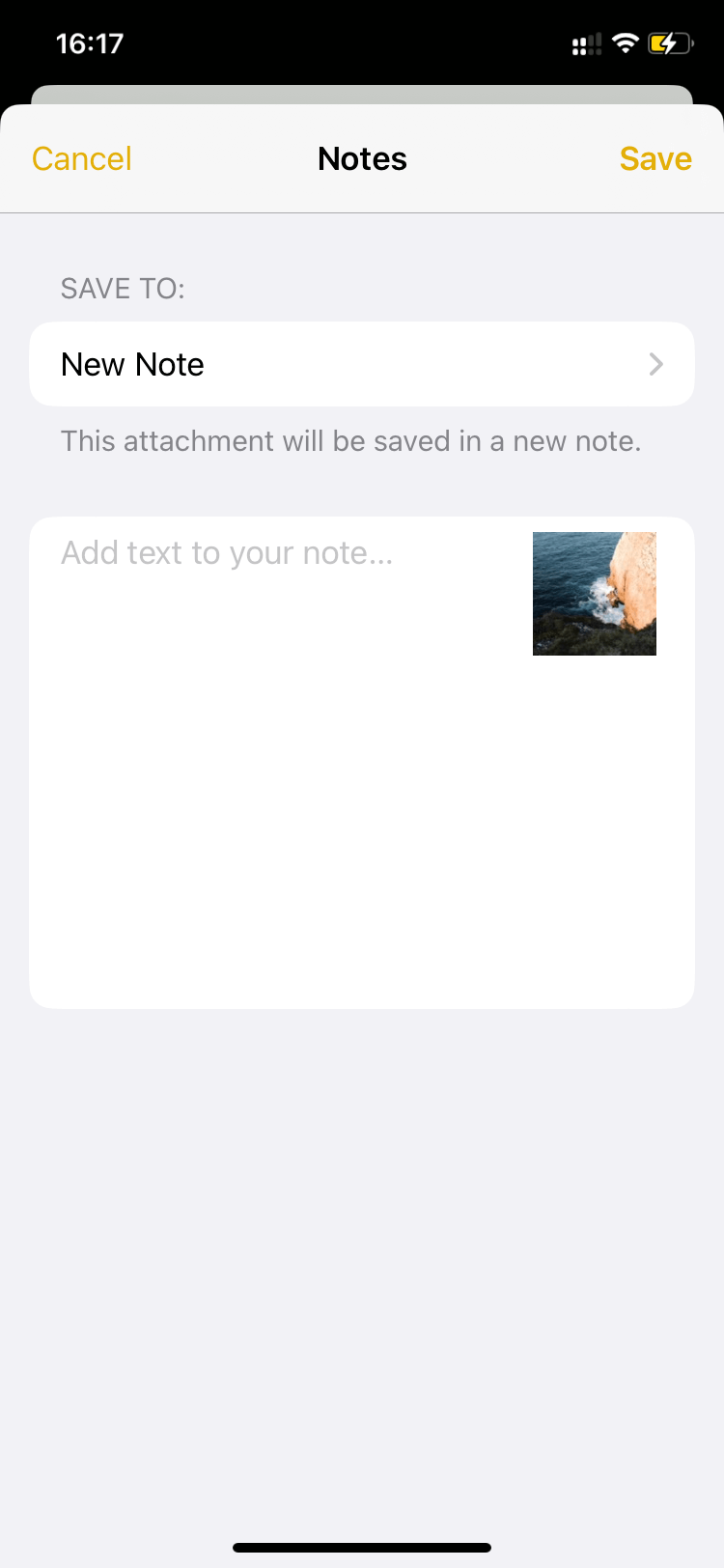 Now, all you have to do now is delete the original photos from the Photos app. Make sure you also delete them from the Recently Deleted folder.
How to hide iPhone photos in Google Photos
Sometimes you might want to hide pictures on your iPhone just to keep them out of the way. If you have too many photos in your Google Photos library and want to hide some of them, Google Photos can help you do this.
To move your images to the archive with Google Photos:
On your iPhone or iPad, open the Google Photos app.
Sign in to your Google Account.
Select a photo.
Tap More and then Move to Archive.
How to unhide your photos in Google Photos
Unhiding your photos in the Google Photo app is just as easy. To unarchive items in Google Photos:
On your iPhone or iPad, open the Google Photos app.
Sign in to your Google Account.
At the bottom, tap Library, then Archive.
Tap a photo to select it, or touch and hold to select multiple photos.
Tap More, then tap Unarchive.
When photos or videos are personal or contain sensitive content, it's simply not worth the risk to leave them out in the open. And with cybersecurity issues on the rise, concealing and password-protecting your private data has never been more critical. Luckily, hiding photos using one of the methods described above will help secure your photos and videos.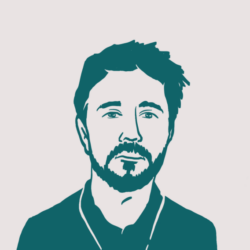 Ray Fernandez