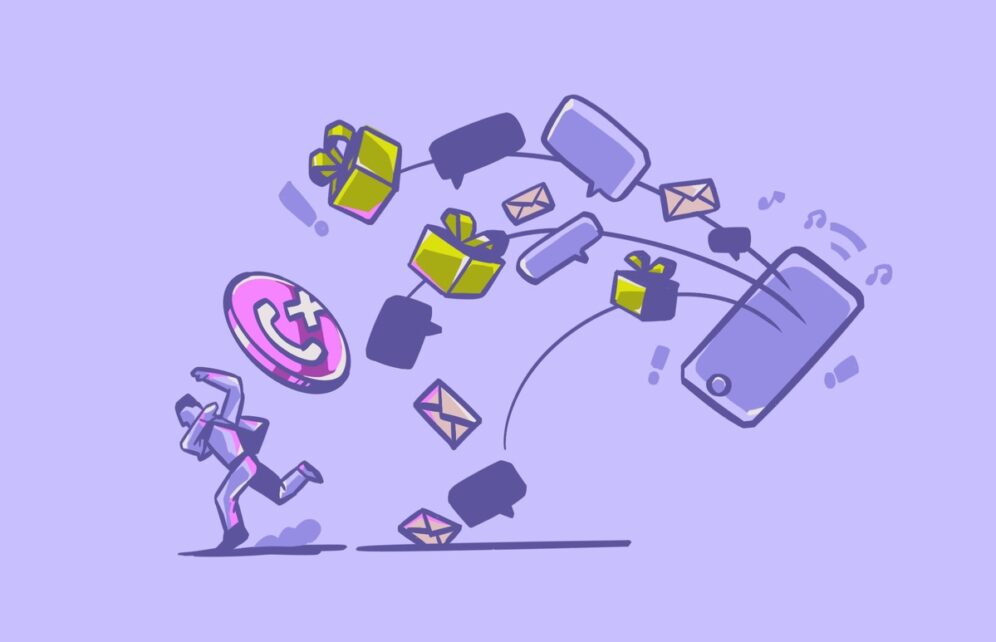 Have you ever been expecting a call only to have your phone start ringing with a call flagged as a "Spam Risk"? Or perhaps you've been at the office, taking work calls, when a "Spam Risk" message appeared. Should you pick up? In this article, you'll learn all about spam risk calls, how to deal with them, why you get them, and what you can do.
What is Spam Risk?
"Spam risk" is a term used by mobile operators to automatically identify and warn users that they are receiving a call that is possibly spam or fraudulent. According to YouMail, an app developer specializing in spam phone blocking software, there were more than 50 billion spam calls in the United States in 2021. This amounts to hundreds of millions of calls every day — thousands every second.
To fight this increasing trend, top carriers have long partnered with analytics vendors that use AI and machine learning to identify possible risk calls. AT&T works with Hiya, Verizon with TNS, and T-Mobile with First Orion.
Most spam risk phone calls are robocalls that are programmed, automated, and capable of making thousands of calls every hour. However, spam risk labels may also pick up fraud, vishing attacks, and other risk-related calls.
Can the Spam Risk label be wrong?
To answer this question, we need to look into how AI and machine learning are used to identify spam risks and flag them on users' phones. Companies use available databases of known calls to check the basic information of a caller, like how many calls it made recently, the duration of those calls, and whether or not the number is already on a spam list. If a phone number makes hundreds or thousands of calls in a couple of hours, it is likely a robocaller.
However, not all spam risk labeling is so straightforward. It's possible for a phone number to be flagged as spam when it is not. For example, support teams, IT, or salespeople who make many legitimate calls in an hour may mistakenly be flagged. So, yes, it is possible for the spam risk label to be wrong, as machine learning and AI are not 100% accurate.
Why are you getting Spam Risk phone calls?
There are several reasons why you might be getting spam calls, and these are connected to the way robocallers get phone numbers for their campaigns.
Fraudsters will buy lists with millions of phone numbers on the dark web, where they are sold in bulk and are very cheap. If you are receiving a lot of spam calls, your number may be on one of those lists and has been repeatedly sold. Or the spammer may have gotten your phone by using a number generator. These automatic programs generate one random phone number after the other.
Finally, using a technique called web-scaping, spammers can obtain endless phone numbers online. Web-scaping is done with automated bots that browse websites and extract information in a copy-paste style with great speed. Try not to post your phone number online, share it on social media, or give it to strangers.
What happens if you answer a Spam Risk call or call back?
There is no immediate danger in answering a spam risk call or calling back. If you respond, the most likely scenario is that you will hear a prerecorded message, or someone on the line will try to talk you into taking an action you shouldn't take.
On the other hand, if you call back a robocall, you might get a busy tone, or the line might automatically disconnect. Occasionally, you will actually get a real person when you call back instead of a recorded message on the line. This person is most likely a scammer who will try to trick you into giving away information.
For example, phone fraudsters use a technique called vishing, posing as official organizations, bank representatives, tech support, and even law enforcement agencies in an attempt to steal your financial or personal data or gain access to your accounts.
If you do call back a spam risk call or answer one, never press any buttons. Robocalls may be prerecorded with menus and might ask you to navigate them using your phone keypad. Pressing any button confirms to the robocaller that there is a real person on the line and marks your number as a good number to continue calling. Additionally, if you hear a human voice on the other side, remember that it might still be a prerecorded message, so do not answer any questions.
How to stop getting Spam Risk phone calls
If you receive a lot of spam risk calls, you might want to take action to bring the number down. There are many ways to do this. So, how do you stop spam risk calls? Let's look at the top three methods and how they work.
1. Silence unknown callers
You can deal with spam risk on iPhone and Android devices by silencing all unknown callers on your phone. This may not be an option for everyone, especially if your line of work requires you to take calls from unknown contacts. However, it is one of the most effective ways to go when it comes to stopping spam calls.
To silence unknown callers on your iPhone:
Go to Settings.
Tap Phone and scroll down and find Silence Unknown Callers.
Toggle the Silence Unknown Callers feature on.
Calls from unknown numbers are now silenced. They will be sent directly to your voicemail and will appear in your recent calls list.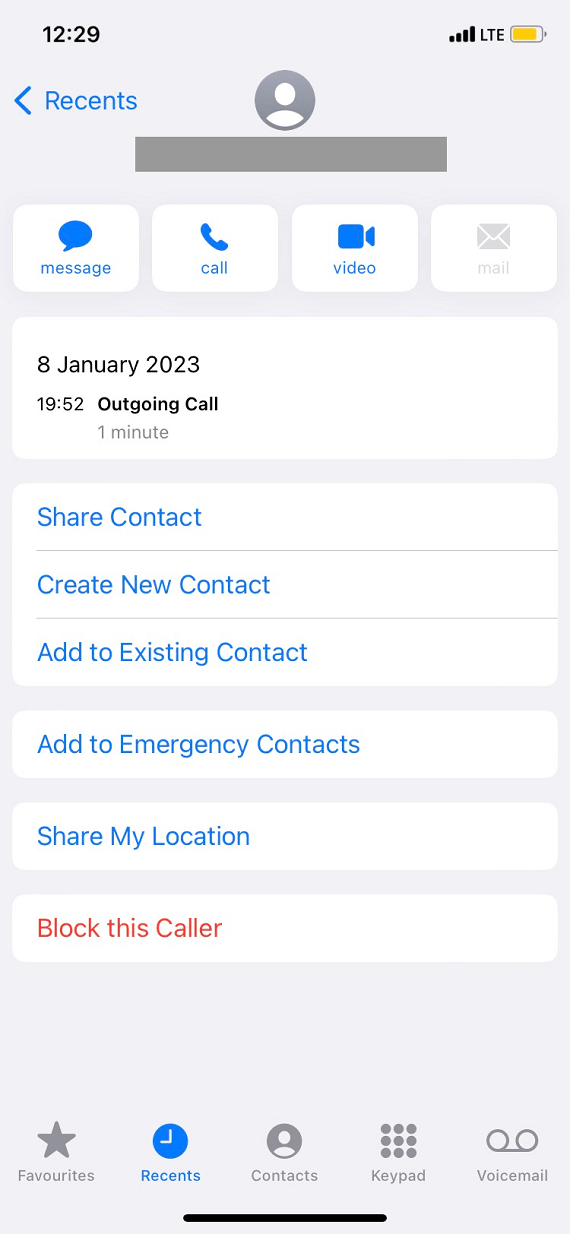 Note that a call will come through if you have previously texted that number or if a person shared it with you via email. Additionally, the feature will be disabled for 24 hours if you make an emergency call.
You can also set up a third-party app like True Caller to detect spam calls, which can identify unknown incoming callers and block spam calls and SMS.
To set up the app on your iPhone:
Go to the App Store and download True Caller.
Navigate to Settings > Phone.
Tap Call Blocking & Identification.
Turn on the True Caller app under Allow These Apps To Block Calls And Provide Caller ID.
True Caller can detect and block spam using a community-based spam list compiled by over 300 million users. It can also label calls as Spam or Telemarketing to give you a clearer idea of who you are dealing with.
2. Block the spam caller
Another option is to manually block all spam risk-labeled calls or numbers.
To manually block calls on iPhone:
Open the Phone app.
Select Recents and tap the Info button (i symbol) next to the phone number or contact you want to block.
Scroll down and tap Block this Caller.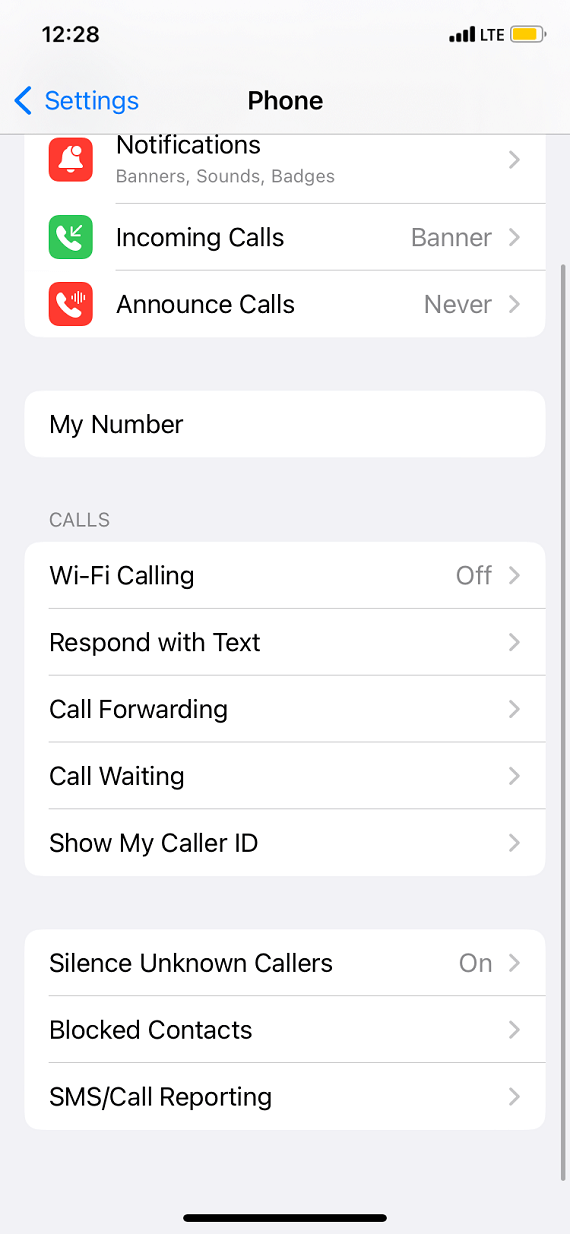 To block calls in FaceTime:
Open the FaceTime app.
Select the Info button (i symbol) next to the phone number, contact, or email address you want to block.
Scroll down and tap Block this Caller.
To block messages on iPhone:
Open the Messages app.
Find the conversation you want to block, then tap the contact at the top of the conversation.
Tap the Info button (i symbol) and scroll down, then tap Block this Caller.
Callers can still leave voicemails if you block them, but you will not be notified about those. The contact will receive a notification that you have blocked them as well.
To manage your blocked phone numbers on your iPhone:
Go to Settings, then Phone.
Tap Blocked Contacts to see the list.
You can tap on Edit to unblock a contact if needed.
3. Put your number on the Do Not Call Registry
Finally, if you're located in the U.S., you can also add your number to the Do Not Call Registry. The registry is a database managed by the United States Federal Government. It lists the phone numbers of families and individuals who have requested not to be contacted by telemarketers.
Some companies are required by law to obey these requests. Unfortunately, being on the list does not mean you will not receive any calls. There are spammers who work illegally and have no regard for these laws. Additionally, this legislation does not include charities, political groups, surveys, or debt collectors.
To add your number to the Do Not Call Registry:
Go to www.donotcall.gov.
Select Register Your Phone.
Click on Register Here.
Fill in the form. You can enter up to three numbers at a time.
Enter your email, confirm it, and click Submit.
You will get an email for each number you register online. Open each email and click the link within 72 hours to register each number.
If you want to register via phone, you can call 1-888-382-1222 (TTY: 1-866-290-4236) from the phone you want to register. Registration in this lists never expires.
Several countries have their own Do Not Call programs. These include:
Spam risk calls may not be the most dangerous security threat you encounter, but they can be a nuisance. And if you fall for the tricks of a scammer on the other end of the line, you could face some serious trouble. In general, never engage with strangers over the phone, and block and report any unwanted calls.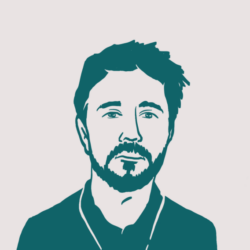 Ray Fernandez