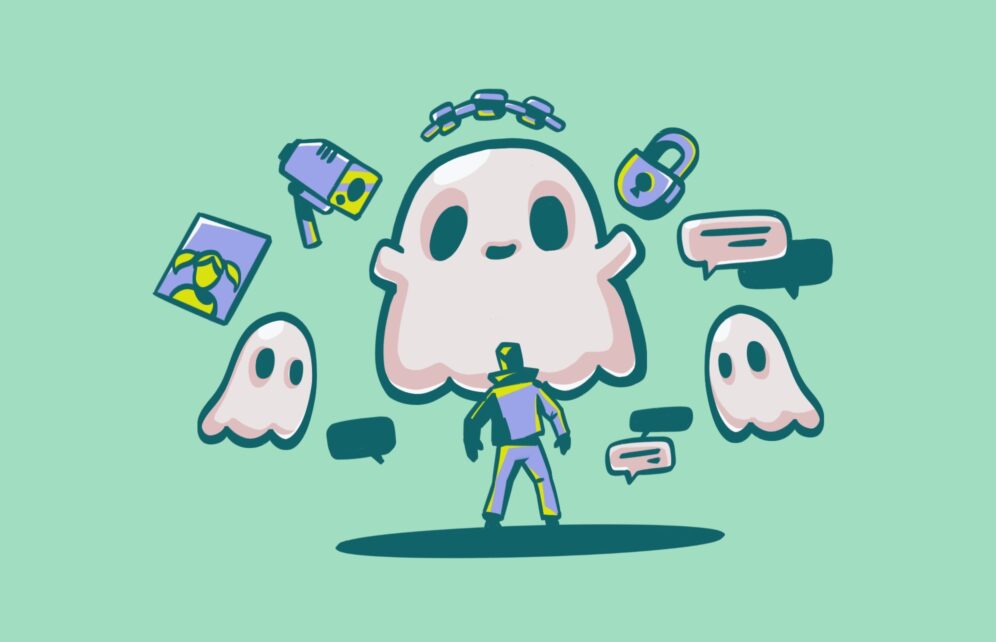 Snapchat currently ranks among the world's top ten messaging and social networking apps. The app comes preloaded with enticing features that appeal mostly to teens and younger adults. And although these features create a high level of excitement among Snapchat users, it's easy for users to forget about their safety and privacy when using the app. The mind-boggling question surrounding the use of this app remains: Is Snapchat secure?
To address this question comprehensively, we have curated some of the common Snapchat privacy and security questions below.
7 commonly asked Snapchat privacy and security questions
With the rise of data breaches on social media platforms, you may be worried about whether Snapchat is safe or not. To put your mind at ease, we'll provide in-depth answers to some Snapchat privacy and security questions. Understanding the answers to these questions will not only help you adopt some safety measures that will help protect you and your teens but also open your eyes to some key Snapchat privacy policy details.
1. Is Snapchat safe for 12-year-olds and teens?
Snapchat is safe for teens as long as it's used correctly. Fortunately, the app features parental control options to improve the general safety of teens using the app.
For instance, as a parent or guardian, you can use parental control features to monitor some of your teens' activities on Snapchat. This feature offers parents the ability to monitor who their teens have been in contact with over the last seven days. With this feature, you can secretly report an account to Snapchat when you suspect unusual activity.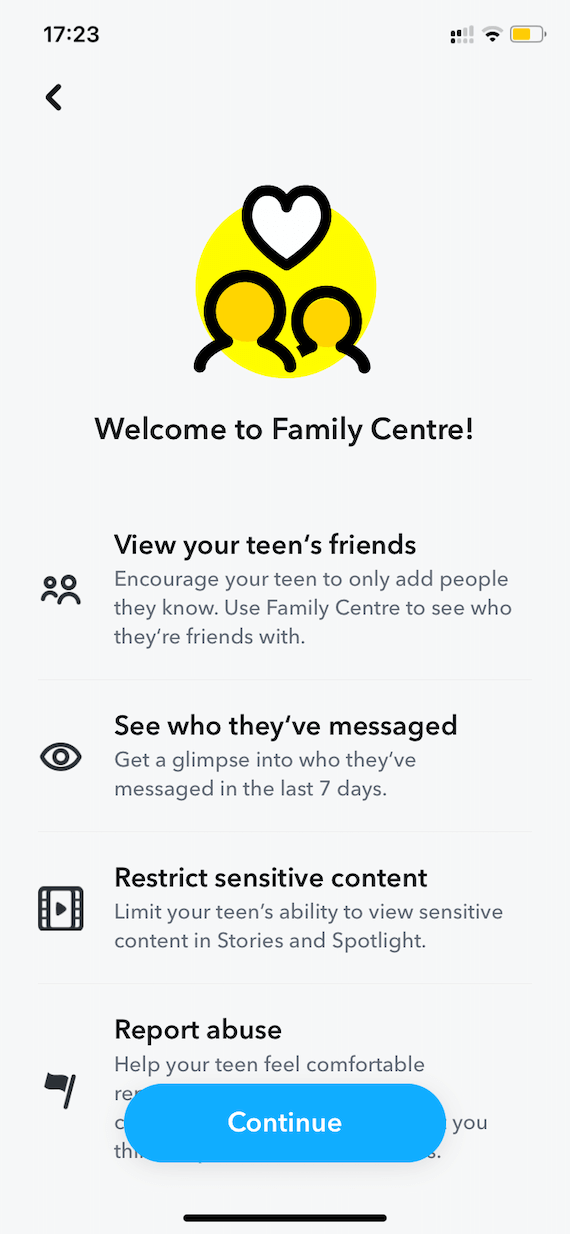 2. Is the Snapchat camera safe?
No, Snapchat cameras are not safe. Like most mobile cameras, the Snapchat camera can be hacked and used to spy on you by a hacker. Spyware programs like Pegasus and Hermit can be deployed to turn on your Snapchat camera, giving bad actors access to your Snapchat camera. This method is an old trick in the hackers' book and can be used to access your camera, take photos, and listen to your conversations. The risk of having your camera hacked is why you might consider using a camera cover (many of them are suitable for iPhones and iPads).
3. Which is safer, Snapchat or Instagram?
Snapchat and Instagram have drawn a lot of comparisons among users. However, when it comes to safety, Snapchat edges Instagram when considering how they handle users' online privacy.
For instance, Snapchat offers users the option to share their pictures and videos privately with their friends or post them via public stories, which vanish after 24 hours. Snapchat also alerts you when your friend takes a screenshot of your chats. In addition, there is no search functionality on Snapchat. This makes it difficult for users to search for keywords that may throw up explicit content.
On the other hand, it's much more difficult to control what you see on Instagram. This is because most accounts are public and do not often control who sees what they post on the platform.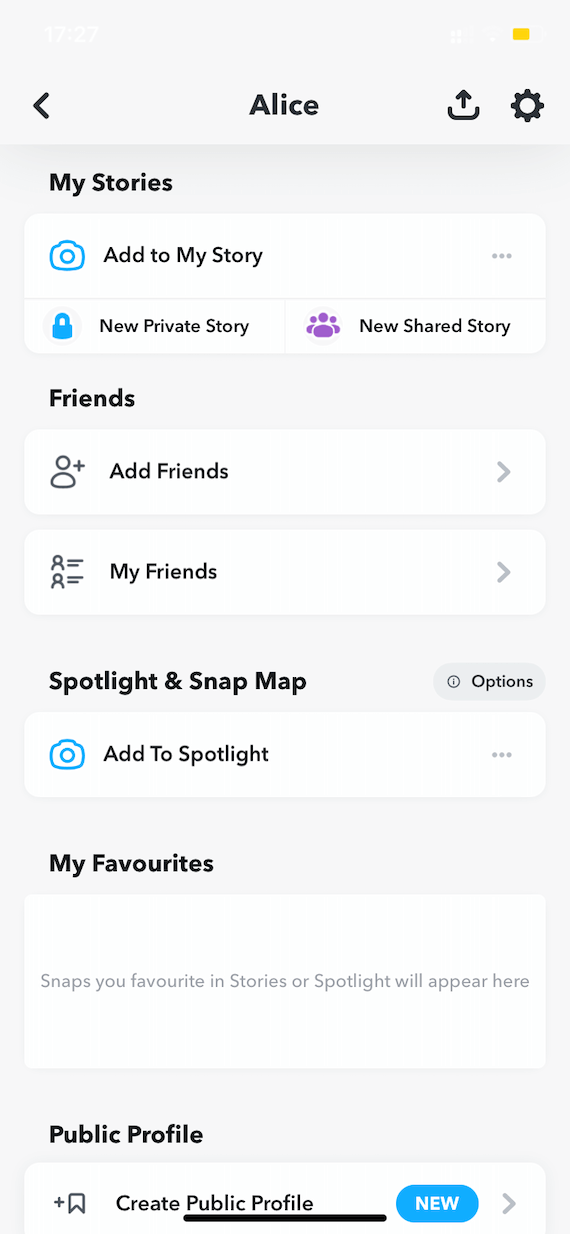 4. Can someone spy on you through Snapchat?
Yes, a good hacker can spy on you through Snapchat. Unfortunately, there are Snapchat spy tools that can do more than just glance through your Snapchat messages. Apps such as Hoverwatch, Eyezy, MSpy, and Umobix are designed to help parents monitor their kids' activities on Snapchat. But hackers can also deploy them to spy on your activities on Snapchat.
With these apps, a hacker can track your location, access expired snaps, and read all conversations on your Snapchat.
5. How can someone hack into your Snapchat?
There are many ways a cybercriminal can hack into your Snapchat. Some of the methods include the following.
Through keyloggers. A keylogger tool helps hackers to track every character you enter into your device. For instance, if you are fond of entering your Snapchat username and password manually, a malicious user can easily record every keystroke you enter. This way, they can easily get hold of your Snapchat login details and use them to access your Snapchat account.
Through spyware programs. A hacker can install spyware on your devices and use it to tap into your activities from a remote location. All the hacker needs to do is find a means to get the spyware into your device.
Through phishing sites. With phishing techniques, a hacker can create a fake Snapchat website that may seem identical to the official Snapchat login page. When unsuspecting users enter their Snapchat login details on this phishing page, the hacker can easily steal their login credentials.
6. Does the Snapchat Privacy Policy allow Snapchat to share your information?
Yes, Snapchat's Privacy Policy allows the company to share your information. For instance, when you connect your Snapchat to third-party apps, Snapchat can share your information and content with these third-party apps.
In addition, Snapchat's Privacy Policy allows the platform to share your information within "The Snap Inc. Family of Companies" with their business partners and other service providers.
However, how far your information is shared will depend on your Snapchat privacy settings and the services you use on the platform.
7. Can Snapchat see your My Eyes Only?
No, Snapchat cannot see the snaps saved to My Eyes Only. This section can be likened to a personal vault. It stores the treasured information you intend to keep off other people's eyes. This Snapchat feature restricts anyone, including Snapchat, from seeing whatever is saved under this section.
However, while this feature may give you the desired privacy, you should also be aware that it has a downside. For instance, if you forget your My Eyes Only password, not even Snapchat can help you recover the password or the media saved under this private section.
While Snapchat offers some great security and privacy features to protect its users, it does not fully protect you from getting hacked by malicious actors. So it's crucial to understand the nuances explained above to stay safe on Snapchat.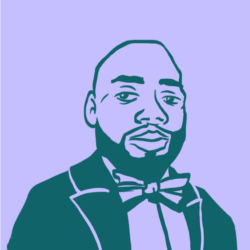 Franklin Okeke